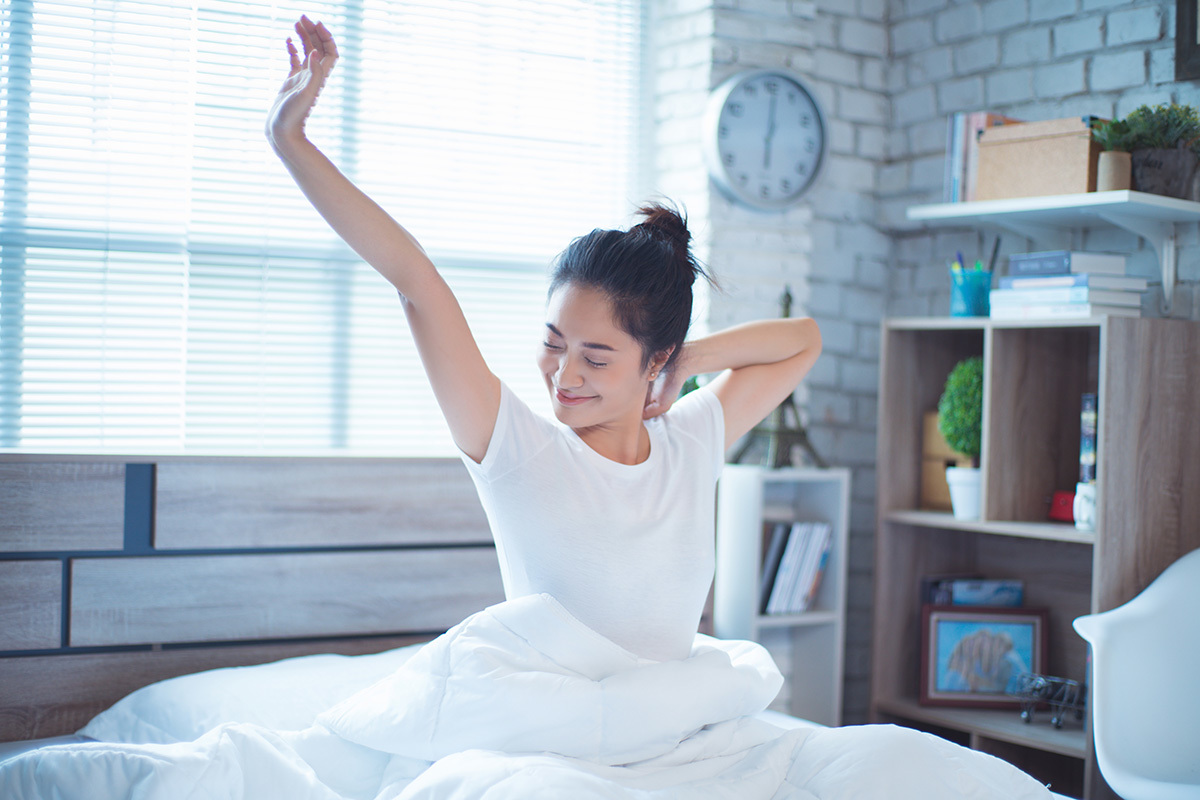 As you're working to reach a healthy weight, it would seem natural that eating fruit and exercising would help you reach your goal. However, this is not the case during the weight-loss phase (Phase I) on Plan. In Element 12, Dr. A addresses why prohibiting fruit and limiting exercise are important during this phase although it seems counterintuitive.
No fruit. A lot of fruits have a high-glycemic index and are high in carbohydrates. This can actually take you out of the fat burning state. Fruit will be reintroduced after the weight-loss phase as it does help in maintaining your healthy weight and is a major component of healthy eating.
No (or reduced) exercise. When your body enters the fat burning state, it switches fuel sources and is not accustomed to using fat as its main energy source. Over a few weeks, your body will adjust and you can add more activity to increase your healthy motion.
In addition to the tips above, use this checklist to success while you are in Phase I of weight loss:
Use Your LifeBook. Your LifeBook is filled with tips to support your transformation and create success! Use the tracking sheets and exercises to track your progress to optimal health.
Use the Habits of Health App. New modifications have made this tool more streamlined with refreshed language! Now, you can easily adjust your weight management and time logs in your profile. Download now from the App Store or Google Play.
Eat every two – three hours. Eating every two – three hours allows for carbohydrates and protein to be spaced evenly throughout the day. Your body is able to better regulate blood sugar levels and support weight loss when you have maintain a regular meal schedule. Plan your five Fuelings and Lean & Green meal for the following day in advance so you're ready to go.
Get plenty of rest. During the first few days of the fat burning stage, you may feel a little tired as your body is adjusting. Make sure you are practicing healthy sleep habits such as getting at least seven hours of sleep in a comfortable environment.
Drink water.* Drinking at least 64 oz. of water each day keeps you hydrated and contributes to weight loss. Opting for water instead of other beverages reduces calorie and sugar intake.
Use your support system. Reach out to me, your OPTAVIA Coach, or the OPTAVIA Community for a little extra motivation! Having a support circle can help keep your goals and accountability in perspective.
In Element 13—tracking your journey to a healthy weight and beyond—we'll focus on making small, simple improvements one day at a time.
Still need to order your NEW Habits of Health® Transformational System? Let's connect today!
*We recommend drinking 64 ounces of plain water each day. Talk with your healthcare provider prior to changing the amount of water you drink as it can affect levels of certain medications.
Join this week's Habits of Health® Webinar, Your LifeBook—Element 12: Optimizing your success in reaching a healthy weight on Wednesday, October 30th  at 8:30 p.m. ET/7:30 p.m. CT/5:30 p.m. PT, hosted by Independent OPTAVIA® Coach Jared Smithson.

HOW TO CONNECT:
Please click the link below to join the webinar:
https://zoom.us/j/113312513

Or iPhone one-tap (US Toll):
+1(646)558.8656

Or Dial (US Toll):
+1(646)558.8656

And Enter the Pin: 113312513#