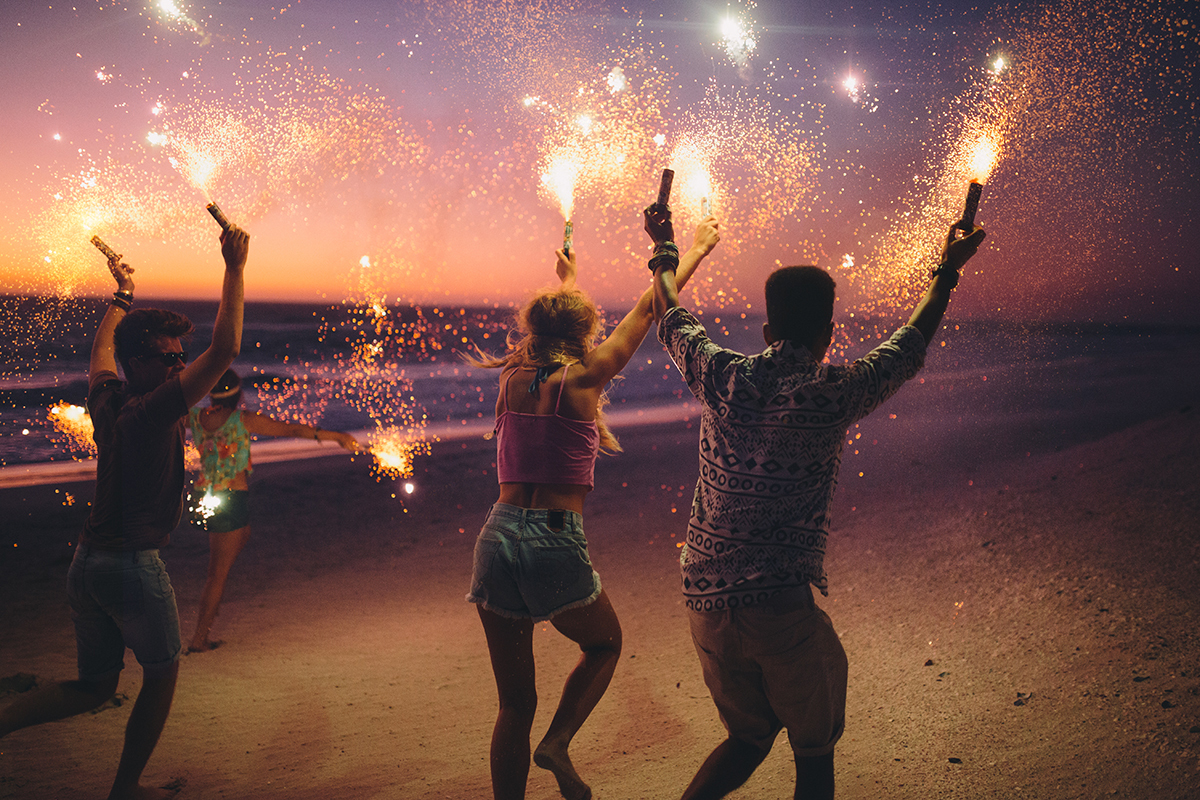 Independence from unhealthy habits IS something to celebrate!  So wherever you are,  whomever you are with, and whatever is on the day's menu, here's the good news:  you can celebrate on Plan easily!

Below are some strategies to keep you on track:
Routine is keen

. On the day of the party, you might make a few alterations to your meal schedule, like moving your Lean & Green to lunchtime for an afternoon event, or splitting it in half for two events. Remember to stick with your schedule.

Bring something

. Showing up with a platter of veggies or a tray of chicken or vegetable kabobs will ensure that you have plenty of on-Plan foods to keep you safe and satisfied.

Walk the walk. Talk the talk

. Parties are not really about the food; they're about the friends. Find someone whose company you enjoy, and talk or, even better, walk. Moving away from the buffet and ditchin' the kitchen are a must.

Eat mindfully

. Stay in the present moment. What does your body really need? If it is nourishment you seek, be sure to eat slowly, savoring every bite.

Choose smaller portions

. When choosing a larger plate, don't feel obligated to fill it. Instead, pack on low-calorie vegetables, so you don't consume extra calories.

Drink water

. Stay hydrated by drinking plenty of water throughout the event and avoid alcohol.

Dance!

 It's a party – enjoy yourself! Celebrate with your family and friends. Burn calories on the dance floor, and take your mind off eating!
ENJOY YOUR PACK….AND stay on track!
Ask me, your OPTAVIA Coach, for other tips to do that while  on your journey towards Lifelong Transformation, One Healthy Habit at a Time.®. Reprinted from OPTAVIA Newsletter 5, 6/20
JOIN US TOMORROW NIGHT IF THE SUPPORT YOU WANT OR NEED IS IMPORTANT TO YOU!
Join this week's Habits of Health® Community Time, Celebrating Your Healthy Independence Day, on Wednesday, July 1st at 8:30 p.m. ET/7:30 p.m. CT/5:30 p.m. PT, hosted by Independent OPTAVIA® Coach, David Bush.

HOW TO CONNECT:
Please click the link below to join the webinar:
https://zoom.us/j/113312513Or iPhone one-tap (US Toll):
+1(646)558.8656Or Dial (US Toll):
+1(646)558.8656And Enter the Pin: 113312513#